CASTLE IN PROCHOWICE, VIEW FROM THE SOUTHWEST
---
ccording to one source, the buil­der and first in­ha­bi­tant of the for­ti­fied cast­le in Pro­cho­wi­ce was Iko von Par­chwitz, the court­ier of Prin­ce Bo­les­law Ro­gat­ka (+1278) and his long-ti­me com­pa­nion. Ot­her his­to­ri­cal stu­dies sug­gest, ho­we­ver, that the men­tio­ned cast­le was on­ly a small woo­den de­fen­si­ve strong­hold and the pro­per foun­der of the brick com­plex they de­fi­ne Ste­fan von Parch­witz - grand­son of Iko, who in 1305-42 ma­na­ged the town. Ste­fan's son, Pe­ter von Parch­witz, sold his fa­mi­ly es­ta­te to the Du­kes of Leg­ni­ca in 1383: Rup­recht (+1409), Wac­law
(+1419) and Hen­ryk (+1398), who be­fo­re 1400 sold it to Ot­to the Ol­der Zed­litz, and from that ti­me un­til 1554 the ow­ner of Pro­cho­wi­ce was the von Zed­litz fa­mi­ly. In the 20s of the 15th cen­tu­ry the cast­le was gi­ven its first ma­jor ex­ten­sion, as a re­sult of which the ex­ist­ing quad­ri­la­te­ral was en­ri­ched with new ex­ter­nal for­ti­fi­ca­tions and a high, an­gu­lar to­wer of the last de­fense (so­me sour­ces say that the to­wer was built at the be­gin­ning of the 14th cen­tu­ry). Du­ring the reign of the von Zed­litz fa­mil­y, at the be­gin­ning of the 16th cen­tu­ry, the pro­cess of trans­for­ming the me­die­val com­plex in­to a fash­io­na­ble Re­nais­san­ce re­si­den­ce be­gan - as part of the­se trans­for­ma­tions, the ori­gi­nal for­ti­fi­ca­tions we­re al­so mo­der­ni­sed to form an ex­ter­nal bas­tion pe­ri­me­ter and a cha­pel was ad­ded.
---
CASTLE IN DRAWINGS OF F. B. WEHRNER, TOPOGRAPHIA SEU COMPENDIUM SILESIAE 1744-68

n 1554 Otto the Youn­ger von Zed­litz han­ded o­ver the cast­le, the town and the en­ti­re es­ta­te to his son-in-law, the Im­per­ial Mar­shal Hans Op­pers­dorf (+1584). The new ow­ner de­man­ded that Prin­ce Fre­de­rick III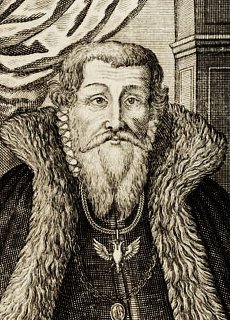 de­cla­re his land a free es­ta­te, which led to an ar­med con­flict that en­ded in a con­cil­iat­ion de­cis­ion by Em­pe­ror Ma­xi­mil­ian II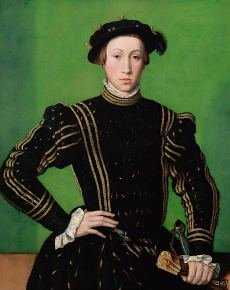 , gran­ting com­pen­sa­tion from Op­per­sdorf to the Prin­ce in the amount of 20,000 du­cats. In the pe­riod of 1567-68 the cast­le in Pro­cho­wi­ce ser­ved as a tem­po­rar­y seat of Hen­ry XI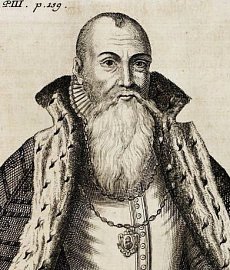 (+1588) and his court, who hid he­re from the pla­gue. From 1568 the town be­lon­ged to Fa­bian von Scho­enaich (+1591). He in­ves­ted a con­si­de­ra­ble a­mount of mo­ney in the re­no­va­tion and ex­ten­sion of his re­si­den­ce, ex­ten­ding its plan in all di­rect­ions, ap­ply­ing new pla­sters and de­co­ra­ting fa­ca­des with im­pres­si­ve sgraf­fi­to. In ad­dit­ion, the­re is a clock han­ging on the squa­re to­wer, who­se arms are cle­ar­ly vi­sib­le and the ex­act me­cha­nism is cle­ar­ly au­dib­le. In 1597 Pro­cho­wi­ce be­ca­me the pro­per­ty of the Du­kes of Leg­ni­ca, and the cast­le it­self, as an in­sig­ni­fi­cant fa­mi­ly seat, de­cli­ned a lot, which was al­so cau­sed by the in­vas­ion and des­truc­tion by the Swe­des in 1612. And al­though Prin­ce Ge­or­ge Ru­dolf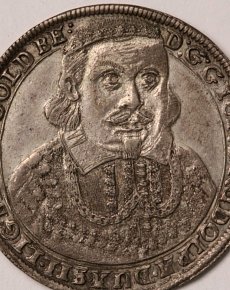 (+1653) soon re­no­va­ted the des­tro­yed in­ter­iors (1617), and in the fol­lo­wing ye­ars his sis­ter Ma­ria Zo­fia con­ti­nu­ed slow­ly prog­res­sing con­struc­tion works, the next Swe­dish oc­cu­pa­tion in 1642 had such a ne­ga­ti­ve im­pact on the buil­ding it­self that so­me of its par­ties had to be de­mo­lished.
PANORAMA OF PROCHOWICE ON C. F. STUCKART'S DRAWING, 1819
---
THE CASTLE ACCORDING TO T. BLATTERBAUER, THE 80S OF THE XIX CENTURY
es­pi­te the later at­tempts to re­build the cast­le, it ne­ver re­gai­ned its for­mer glo­ry. Af­ter the death of the last Si­les­ian Piast, Ge­or­ge Wil­helm
, in 1675 it be­ca­me the pro­per­ty of Em­pe­ror Le­o­pold Hab­sburg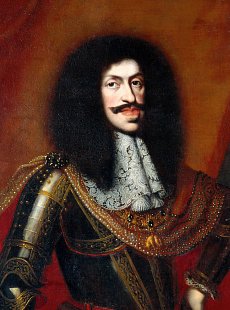 (+1705). In 1741 it was in­cor­po­ra­ted in­to the es­ta­te of the Prus­sian kings of the von Ho­hen­zoll­ern dy­nas­ty and ser­ved as a re­si­den­tial buil­ding for paid te­nants. In 1820 the old strong­hold was pur­cha­sed by Erd­man Syl­vius von Puc­kler (+1843), who in the years 1835-37 car­ried out a deep res­to­ra­tion of the old walls, com­bi­ned with the ex­ten­sion of a me­die­val re­si­den­tial buil­ding. In the 1870s, Ernst Li­man be­ca­me the new ow­ner of the re­si­den­ce. Then Ernst Schleg­ner bought it and at the end of the cen­tu­ry sold to Le­o­pold We­ber from Wroc­law. Mul­ti­ple chan­ges of the hosts had a ne­ga­ti­ve im­pact on the de­te­rio­ra­ting con­dit­ion of the buil­ding. In 1906 the cast­le was re­no­va­ted when it be­ca­me the pro­per­ty of Count Kurt Strach­witz. The Se­cond World War brought slight da­ma­ge to his­to­ric buil­dings and mar­ked the be­gin­ning of a pe­riod of the gre­a­test col­lap­se in their his­to­ry as a re­sult of the aban­don­ment and com­ple­te lack of ca­re by the lo­cal com­mu­nist go­vern­ment.
VIEW OF THE CASTLE FROM THE SOUTH, R. WEBER SCHLESISCHE SCHLOSSER 1909
---
VIEW FROM THE WEST ON THE RENAISSANCE PART, INTERIOR AFTER RENOVATION, R. WEBER SCHLESISCHE SCHLOSSER 1909
---
he me­die­val fort­ress had a plan si­mi­lar to a rec­tan­gle with di­men­sions of about 26x38 me­ters. The wall on the north si­de was ad­ja­cent to re­si­den­tial buil­ding con­sis­ting of four sto­reys: ba­se­ment, a low ground floor and two sto­reys with a height of 4 and 3.5 me­ters, pro­bab­ly with two rooms on each sto­rey. The en­tran­ce to the third floor was led from the court­yard by ex­ter­nal woo­den stairs. The pe­ri­me­ter wall was a­bout 11 me­ters high and was top­ped with a guard porch. In its sout­hern part an en­tran­ce ga­te was lo­ca­ted, pre­ce­ded by a draw­bridge, thrown o­ver the moat sur­roun­ding the fort­ress. The ga­te was flan­ked by a qua­dri­la­te­ral to­wer 30 me­ters high, si­tu­a­ted on the west­ern si­de of the ga­te. In the lo­west part of the to­wer the­re was a pri­son dun­ge­on, and at the height of 13.5 me­ters it had a small se­pa­ra­te room, ac­cess to which led to such a nar­row stair­case that it could hard­ly ac­com­mo­da­te on­ly one ar­med guard.
RECONSTRUCTION OF THE XIV-CENTURY CASTLE ACCORDING TO J. SALM
he first 16th cen­tu­ry re­con­struc­tion car­ried out by the von Zed­litz fa­mil­y was li­mi­ted to the ad­dit­ion of a cha­pel and a buil­ding per­pen­di­cu­lar to it in the south­east­ern cor­ner. 40 years la­ter, Fa­bian von Scho­en­aich built a three-sto­rey east wing, 10x43 met­res long, with a ri­sa­lit ad­ja­cent to it from the south. At that ti­me, an ex­ter­nal, lo­wer pe­ri­me­ter of the walls with small bas­tions and a new south­ern ga­te with a rich sto­ne de­co­ra­tion was e­rec­ted. The in­ter­ior of the re­si­den­ce and faça­de de­co­ra­tion, or­na­men­ted with pseu­do­bo­nia­tion and sgraf­fi­ti, we­re trans­for­med. In the la­ter pe­riod, the sout­hern sec­tion, pro­bab­ly ex­ist­ing sin­ce the Mid­dle Ages, was de­ve­lo­ped, in which farm buil­dings and ser­vants' dwel­lings we­re lo­ca­ted. A lar­ge park was es­ta­blis­hed to the north of the cast­le.
PLAN OF THE CASTLE IN PROCHOWICE: 1. GOTHIC HOUSE, 2. MAIN TOWER, 3. CHAPEL, 4. EASTERN WING,
5. SOUTHERN RISALIT, 6. MEDIEVAL GATE, 7. RENAISSANCE GATEWAY
---
he basic spa­tial ar­ran­ge­ment of the cast­le and its most im­por­tant ar­chi­tec­tu­ral fe­a­tu­res ha­ve been pre­ser­ved to this day. In the con­dit­ion of par­tial ruin, the ol­dest part of the com­plex sur­vi­ved - a me­die­val Got­hic hou­se with re­lics of four la­tri­ne bays. Apart from the cha­rac­te­ris­tic, toot­hed to­wer, the en­tran­ce ga­te to the nort­hern cour­tyard, rich­ly de­co­ra­ted with an­ti­que mo­tifs, is al­so no­te­wort­hy. Af­ter ma­ny ye­ars of sys­te­ma­tic e­ro­sion, the cast­le has been in pri­va­te hands for so­me ti­me and is slow­ly being re­built from ru­ins un­der the ca­re of a new ow­ner. The la­test pho­to­graphs on the web­site show the sta­te of 2017 and may be out of da­te be­cau­se the works are still in pro­gress. If the host has enough fi­nan­cial re­sour­ces and con­se­quen­ces to com­ple­te the re­con­struc­tion of this be­au­ti­ful mo­nu­ment, he can be con­gra­tu­la­ted on sa­ving a­not­her pearl for the Lo­wer Si­le­sia re­gion, which ot­her­wi­se could ha­ve sha­red the fa­te of ma­ny ot­her bush-co­ve­red fal­len re­si­den­ces.
| | |
| --- | --- |
| | |
---
| | |
| --- | --- |
| | |
---
| | |
| --- | --- |
| | |
---
| | |
| --- | --- |
| | |
PHOTOGRAPHS SHOWING THE PROGRESS OF RECONSTRUCTION WORK ON THE CASTLE, LEFT: 2004 STATE, RIGHT: 2017 (H. SZURCZAK: 2019)
THE TOP TWO ROWS: RENAISSANCE SOUTH WING, TWO BOTTOM ROWS: EAST WING
---
ro­cho­wi­ce is lo­ca­ted a­bout 16 km north-east of Leg­ni­ca, at the na­tio­nal ro­ad 94 from Lu­bin to Wroc­law. The­re is bus pu­blic tran­sport (li­ne 10 from the rail­way sta­tion in Leg­ni­ca) and ve­ry of­ten pri­va­te bu­ses from neigh­bo­ring towns. From the bus stop (Mar­ket) it ta­kes a­bout 5 mi­nu­tes to get to the cast­le. The car can be par­ked in the area of the for­mer farm­yard, right next to the ga­te. (map of cast­les)
---
1. M. Chorowska: Rezydencje sredniowieczne na Slasku, OFPWW 2003
2. B. Guerquin: Zamki w Polsce, Arkady 1984
3. I. T. Kaczynscy: Zamki w Polsce poludniowej, Muza SA 1999
4. L. Kajzer, J. Salm, S. Kolodziejski: Leksykon zamkow w Polsce, Arkady 2001

---
PRESERVED AND PARTIALLY RESTORED DETAILS OF THE RENAISSANCE ARCHITECTURE OF THE CASTLE
Castles nearby:
Legnica - Duke's castle 13th century, altered, 16 km
Lubin - the remains of Duke's castle 14th century, 19 km
Wołów - Duke's castle 14th century, altered, 26 km
Źródła - fortified church 13-17th century, 31 km
Jawor - Duke's castle 13/14th century, altered, 32 km
Chojnów - Duke's castle 14th century, altered, 35 km
Rokitnica - the ruin of Knight's castle 14th century, 35 km
Chobienia - castle 16th century, 36 km

---
The monumental for­mer Cis­ter­cian mo­nas­te­ry in Lu­biaz, lo­ca­ted 15 mi­nu­tes a­way from Pro­cho­wi­ce by car, oc­cu­pies the right bank of the Od­ra Ri­ver val­ley. It is the se­cond lar­gest sac­ral buil­ding in the world in terms of cu­bic ca­pa­ci­ty, with a fa­ça­de of 223 met­res in length! The cen­tral part of the Ba­ro­que mo­nas­te­ry com­plex is oc­cu­pied by the 14th-cen­tu­ry church with the tombs of the Si­les­ian Piasts, mum­mies of Cis­ter­cian ab­bots and monks, which has been pre­ser­ved in a raw sta­te and is in ur­gent need of re­no­va­tion. From the south the­re is a mo­nas­te­ry ne­ar­by, al­so in lar­ge part in need of re­no­va­tion, but with the be­au­ti­ful­ly re­no­va­ted Ab­bot's Di­ning Room and Li­bra­ry. The nort­hern part of the com­plex is do­mi­na­ted by the mag­ni­fi­cent Ab­bots' Pa­la­ce, built in the ye­ars 1681-99, whe­re the lar­gest and most re­pre­sen­ta­ti­ve part of the buil­ding is open to the pu­blic: the 13-met­re-high Prin­ce's Hall, full of rich Ba­ro­que or­na­men­ta­tion. The com­plex of mo­nu­ments un­der the ca­re of the Lu­biaz Foun­dat­ion com­ple­ments the au­xil­ia­ry church of St. Ja­mes and the 18th cen­tu­ry farm buil­dings. In the tou­rist se­a­son this pla­ce is vi­brant with li­fe; ma­ny fes­ti­vals, ex­hi­bit­ions and the­ma­tic mee­tings are or­ga­ni­zed he­re.
---

text: 2004, 2019
photographs: 2004, 2008, 2013, 2017, 2019
© by Jacek Bednarek